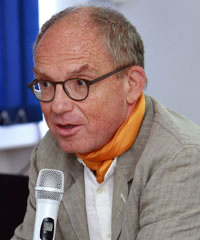 Dieter von Blarer
Lic.iur. Lawyer, 1956
Dieter von Blarer studied law in Fribourg (Switzerland) and passed the Basellandschaftliche Anwaltsexamen in 1984 after internships.
Subsequently, he worked as a lawyer and was particularly active in the field of migration and refugee law.
After a brief assignment for the UNHCR in Iraq (1991), Dieter worked from 1999 onwards, first for the OSCE in Kosovo (human rights monitoring) and then for the FDFA in Central Asia (human security and conflict transformation).
From 2006 to 2013 Dieter worked as an ombudsman in jobsharing for the Canton of Basel-City.
Since 2014 he has been working again as a lawyer and as a consultant for international projects and evaluations (Central Asia/Ukraine/Kosovo).
Dieter von Blarer is also president of the association humanrights.ch.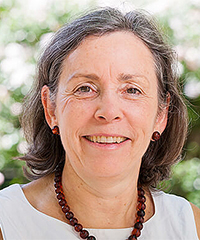 Beatrice Inglin-Buomberger
Social worker FH, mediator, 1954
Beatrice Inglin-Buomberger has a degree in social work FH. For 15 years, she has managed social institutions.
From 1996 - 2005 she was lecturer and professor at the University of Applied Sciences for Social Work. During this time, she built up the course of studies <Master of Advanced Studies - Business Management of Nonprofit Organisations>, which she supervised as head of the course until 2013.
She completed her training as a mediator in 2008.
From 2006 to 2013 she was ombudswoman in job sharing for the Canton of Basel-City, from 2013 - 2018 as the only ombudsperson.
2019/2020 she was the substitute for the ombudswoman of the city of Bern. Beatrice Inglin-Buomberger is a volunteer in various NGO associations.
---