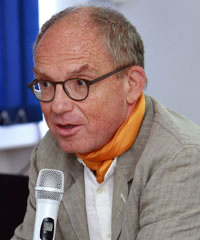 Dieter von Blarer
Lic.iur. Lawyer, 1956
Dieter von Blarer studied law in Fribourg (Switzerland) and passed the Basellandschaftliche Anwaltsexamen in 1984 after internships.
Subsequently, he worked as a lawyer and was particularly active in the field of migration and refugee law.
After a brief assignment for the UNHCR in Iraq (1991), Dieter worked from 1999 onwards, first for the OSCE in Kosovo (human rights monitoring) and then for the FDFA in Central Asia (human security and conflict transformation).
From 2006 to 2013 Dieter worked as an ombudsman in jobsharing for the Canton of Basel-City.
Since 2014 he has been working again as a lawyer and as a consultant for international projects and evaluations (Central Asia/Ukraine/Kosovo).
Dieter von Blarer is also president of the association humanrights.ch.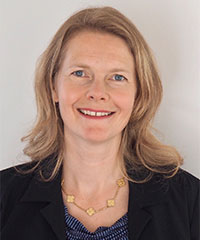 Elisabeth Burger Bell
Lic.iur., 1973
Elisabeth Burger Bell studied law at the Universities of Basel, Geneva and Neuchâtel.
She has also completed mediation training and further training on human rights, victim assistance and interviewing child victims in criminal proceedings.
Her professional experience includes working with the Office of the Youth Prosecutor of the Canton of Basel-Country in criminal investigations and on a mandate basis as a specialised interviewer of child victims. She has also worked as a research assistant for the Youth and Family Promotion Department of the Canton of Basel-City.
From 2010, she worked as a victim counsellor and lawyer at the Office for Victim Support of the two Cantons Basel and was responsible for the area of former victims of compulsory social measures.
Elisabeth Burger Bell has been the Ombudswoman of the Canton of Basel-Stadt since the 1st of February 2018.
---